Other platforms
In this section you will find information related with all the Other platforms (not flow or mass cytometry related) currently available at the Parnassus Flow Cytometry CoLab, these are:
Self Genomic Isolation on the Mission Bio Tapestri (coming soon)
Nanostring nCounter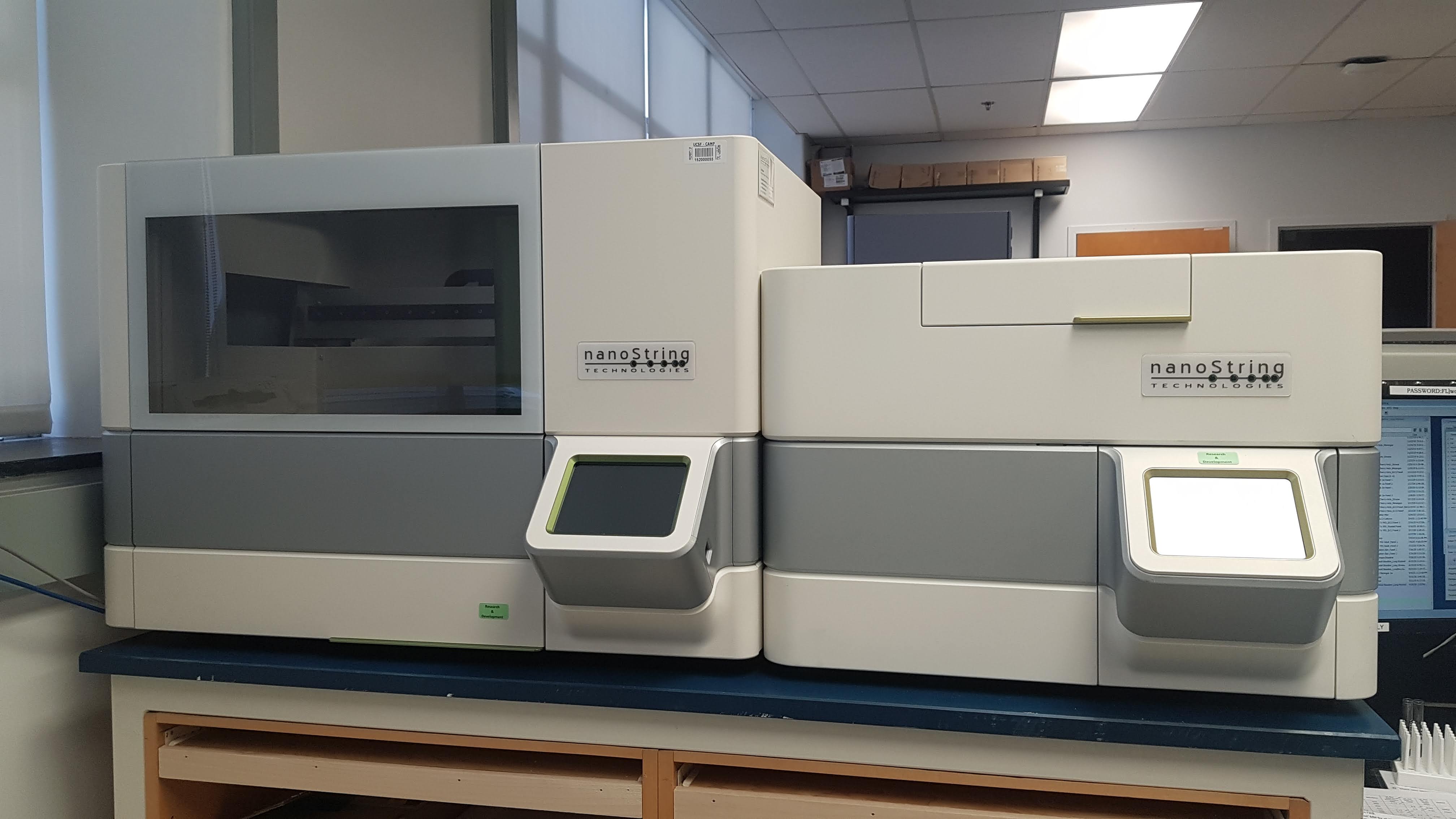 Service online since November 2021.
NanoString's nCounter® platform provides a simple and cost-effective solution for multiplex analysis of up to 800 RNA, DNA, or protein targets. Visit NanoString's website for more information on Panel Selection.
Availability: 24 hours, 7 days a week.
Available as walk-up platform or Service Request (on iLab and available for all Onboarded Users).
Training:  Not provided by the Core. All Self users should reachout to NanoString for training.
Assistance:  Service Request for Flow Core staff member to run samples for you should be submitted through iLab <Service Request> section.
Rates:  Click HERE.
Scheduling:  Click HERE.
Data Analysis: use Rosalind, contact NanoString team for support.
 RESOURCES:
Consultation request: contact nCounter Support [email protected]
Contact PFCC Core staff at [email protected]
---
Self Genomic Isolation on the Mission Bio Tapestri
More details coming soon.