New Users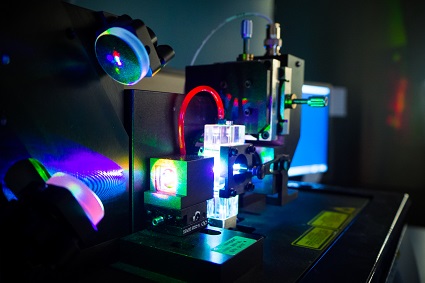 All New users of PFCC are required to go through onboarding. Additional training (if needed) is recommended before operating any of the self-use equipment in the Flow Core to make sure that every user is aware of the facility policies and instrument procedures. If you will use the instruments infrequently the Core offers Operator Assistance service.
If you are new to flow/mass cytometry or have general questions, we highly suggest you setup a consultation with the Core Staff first during Office Hours to see what is possible.  We can help you with experimental and panel design as well.
*** Please be aware there are certain limitations and new guidelines due to COVID-19 pandemic. Please visit our for the latest information regarding the guidelines and support during the COVID-19 pandemic . **
Set up your iLab Account
You must have an iLab account before signing up for Onboarding or utilizing services in the Parnassus Flow Cytometry Core. Click HERE and Sign Up for an account using your UCSF MyAccess credential; your PI/Lab Manager will receive a notification to approve your iLab account, and will need to grant access to the groups speedtypes as well. If you are experiencing any access issues please see our FAQ.
Schedule and attend the Onboarding Session
Within iLab, start your PFCC onboarding process on Schedule Instrument tab and navigate to the Training category and register for the next available Onboarding Session. Seats are limited. These are 1hr sessions held weekly, every Monday 10-11AM, to introduce New Users to the PFCC Facility Policies.  If you are experiencing any scheduling issues on iLab please see our FAQ. [After completion, status: Onboarded]
Training is required for all Self-use instruments
The Core offers Operator Assistance service if you are looking to run an experiment before completing your training, or if you will use the instruments infrequently. New users of PFCC who expect to operate any of the self-use equipment independently in the Flow Core are required to go through training, or show their proficiency, before scheduling any self-use sessions. Visit our website HERE for details on training options. After you fullfill PFCC's Basic Training Requirements, schedule your Proficiency Assessment appointment, only after will your iLab permission level be updated to Trained. [After completion status: Trained]
Get Room Access
You will need to request access to the facilities where the instruments are located. Please click HERE to read the instructions on how to request access.
Save your Lab's Account Credentials
To access the aquisition software on any PFCC self-use equipment your lab must also have a Lab Instrument Software Account with us. The Flow Core will provide your lab login and password for the instruments after Onboarding, make a note and save the information. Once you have your iLab and Lab Instrument Software Accounts, you may plan to schedule any services on iLab.
See and Review our Rules and Scheduling Policies
After you have been onboarded, and before your first time at PFCC, please read through and review the updated Facility Policies and Scheduling Rules.
reminder:
Data Analysis
PFCC has three workstations accessible to all users for post-acquistion data analysis. Different software site licenses are also available for purchase. See here for options to analyze the data off the instruments.    
Acknowledgements
The Diabetes Research Center (DRC) subsidizes the cost for DRC members and financially supports project development for all users. Please inform us if you publish using data obtained from our facility. Your publications help support our center grant which assists in keeping this Flow Cytometry Facility running, more information here.
Mention RRID:SCR_018206 and P30 DK063720 for all services
1S10OD018040-01 for using the CyTOF-Helios services
1S10OD021822-01 for using any of the FACSArias
1S10OD026940‐01 for using the Auroras
1S10OD025187-01 for using the MIBIscope