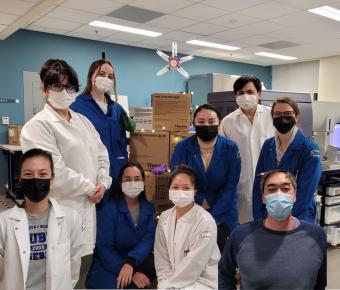 By Claudia Bispo on December 14, 2021
Dear flow users, A brief email regarding the upcoming Holiday Season and updates from PFCC – Flow CoLab was shared through our listserv, please check it out for the most updated information for the upcoming weeks. In the meantime I hope you and your families have a wonderful holiday season. Best...
By Claudia Bispo on December 02, 2021
ThermoFisher has successfully installed the BigFoot cell sorter for our demostration period and will introduce the instrument this week to the UCSF community.